Corporate Transportation
Jeddah
When you are on a business tour either with your colleagues or on a solo trip, your every step matters and to make an impression on your delegations. Just book the Corporate Transport service in Jeddah from Luxury Ride Jeddah. We take pride in delivering the most reliable and safest solo and group corporate transportation services. We offer Jeddah corporate shuttle services, executive charters, Jeddah group transportation, Jeddah group shuttle services, and Jeddah luxury Coach Bus services.
We have to offer a luxury fleet of corporate shuttles, Sprinter coaches, and minibuses that are ready to serve you and meet your specific transportation needs. Our services range from small groups to large multi-vehicle events because every client has different requirements so we provide tailored corporate transport service without any issue.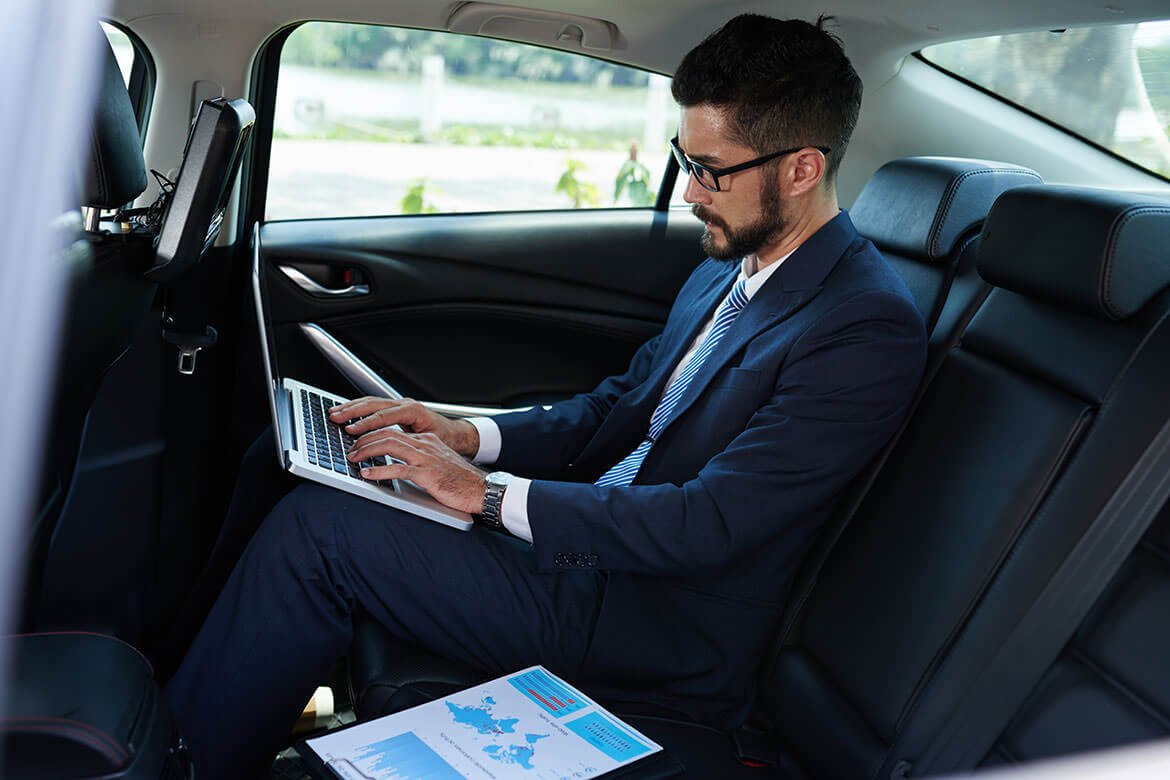 Neat & Clean Cars
According to Jeddah road and transport rules we are strict to clean our all cars on a daily basis To provide you relaxing, comfortable and Hygienic rides.
Professional Drivers
All our drivers are trained and certified from authorized centers to keep our clients confident Relax and enjoyable journey, with us you are in safe hands.
Wide Range of Vehicles
We had a wide range of Economy Sedans, Business Class SUVs, Luxury Sedans, Luxury Van and Minibusses in our fleet to provide you professional services.
Safe & Luxurious
The cars available at Luxury Ride Jeddah are top of the line in terms of quality and safety with ultimate luxury. Het neat and clean cars with experienced and professional chauffeur drivers.
Award Winning
Get the most comfortable, luxury and reliable transport services from the award winning transport company in Jeddah. Sit back in style and enjoy your stay with us in Jeddah.
Reasonable Price
No One can beat us at prices because we offer more affordable prices. The exotic and luxury cars on offer are available at competitive prices and you will get your money's worth.
Book within Minutes
Our booking system is very simple, secure and reliable. You can book your required vehicles with us on a phone call, sending us your requirments in email or by filling quatation form on the website.
Luggage & Suite Cases
Luggage can be accommodated very safely and securely. You just need to inform us about your luggage bags and rest is our responsibility to make arrangments to bring your luggage safely.
Child Seats
Free child and baby booster seats are available. Please request child seats when booking your vehicle. Child seats will available on demand make sure to inform us about your requirements before booking.
Convenient Transportation With Just One Click
When it comes to corporate transportation service then it is important to have hassle-free transportation service for your guests that can provide complete comfort and safety. Our professional fleet consists of a wide range of corporate transportation options ranging from luxury SUVs, Mercedes Sprinter, Vino, and Vito to economy class executive shuttles to minibusses for a rather affordable traveling experience. You can choose according to your requirement with just one click. Just hit our domain, enter your details and you will find the most suitable option for Corporate Transport in Jeddah. Whether it is a group tour or traveling solo, travel in style with convenience and make your business tour a lasting experience.
Comprehensive Corporate Transport Service In Jeddah
It is often thought that corporate transportation is expansive but the Luxury Ride Jeddah corporate transport service offers the most affordable Pricing in Jeddah. Our team of professional chauffeurs and staff will display the best professionalism and courtesy. Our corporate transport services will work closely with you or your event coordinator to make sure that you get more than your expectations. Still have any questions, just give us a call for a free quote or visit our website for general information about or quote. Luxury Ride Jeddah offers Jeddah corporate transport rental for a wide range of business classes to meet their requirements. Hire our business class transportation service either for corporate events to special events. With our professional fleet, you will get the best of the best corporate shuttle transportation options. Features a comfortable seating option of 9, 12, and 14 seater minivans to even larger 35, 44, or 50 seater buses for corporate events.
One Name Multiple Services
We appreciate that you like to call multiple' cars with driver services in Jeddah but what if all of your transportation requirements could be handled under one roof? Instead of contacting multiple corporate transportation service providers, just contact Luxury Ride Jeddah, and you are done. Just provide Luxury Ride Jeddah with your group itinerary and you will get the best corporate transportation experience that you can expect from a professional corporate transportation rental service in Jeddah. You need a luxury car with a driver, a minivan to travel with a small group of colleagues, or want to attend a major corporate event with a team of colleagues, employees, and executives than just let us know. You tell us your requirements and the rest is our job. We assure you of a hassle-free booking and managing experience at Luxury Ride Jeddah. Just contact us directly to our customer care representative or visit our website for further contact methods. We are here for you.
Tailored Corporate Transport Service
 Not every corporate requirement is the same and so is our service. We offer our valued clients a tailored corporate transport service to match your requirements. If you need to rent a 50 seater luxury coach in Jeddah just rent out from us or rent a 9 seater minivan for your small team of employees, you want any vehicle with special features such as a door for handicapped employees then looks no further. We have been in the field for 15 years so we know how important client requirements can be. We assure you we to meet them all within no time. Have the best experience in hiring corporate transportation services in Jeddah with Luxury Ride Jeddah.